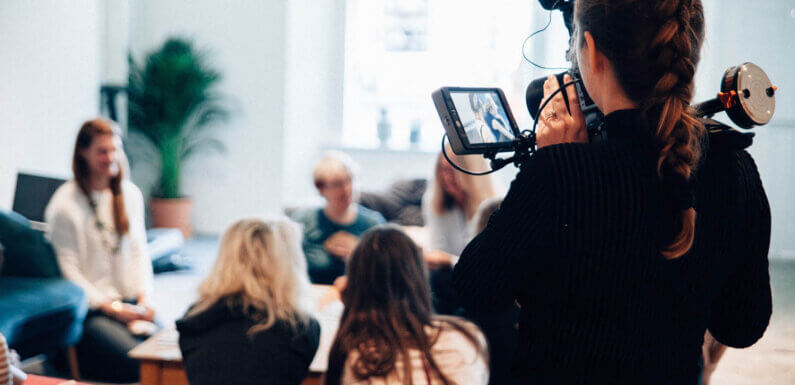 If you have an e-commerce store that sells your products and services online, you have to convince your customers that you are the best they can get online. That means investing in product reviews, tutorials, demos, and irresistible high-quality product images.
However, you should note that nothing will always tell more and explain your brand to the customers like a video does. Your customers are more likely to fall in love with your product and services if they can see how it functions and notice all the social buzz around the product.
Creating the best videos to showcase your product to the final customer may seem like a huge investment. However, you should be proud of having the best videos for your products on the internet.
Around 96% of consumers will increase their online consumption in 2020. If you are looking forward to using video marketing to promote your brand online, here are some tips you can apply:
1. Have A Schedule For Posting Videos
Your viewers or customers will be expecting fresh and quality video content from your side regularly. That means you should be posting your videos regularly to keep them entertained. What you should do is simply create a video posting schedule.
Think of videos in terms of campaigns instead of posting them randomly. You can also think of some stories that you can tell your audience and break them into multiple parts posting fresh updates to your customers every week.
Once you have a consistent posting schedule for videos, you will encourage your audience to keep coming to your website or channel to view more. You should not forget to establish a personal relationship with your customers by telling your story in all your videos.
2. Add Videos To Your Email Marketing
A video can make your email marketing campaign more successful. Those on your email list are going to prefer opening your emails if you include a video. If they notice you have a video, they can go through it and learn more about your products.
Use an online video editor to create the most compelling videos and attach them to all personalized emails you send to your customers.
Video has one of the highest engagement rates, and you can tap into this by creating the tutorial and demos about your product and sending them together with the emails. Here are a few instances when you can use a video to market your brand to customers:
When you are launching a new product
When you make an important announcement from the company CEO
When you have a testimony or customer-centered story that you want to share with your audience.
3. Create Tutorials And Demos
Create tutorials and videos for your audience. This is one of the simplest ways to explain to your customers how your product works and help learn about your brand. You can create content that demonstrates how to use your products and services.
If a customer has a question about your product, they can view the demo or tutorial video before proceeding to purchase. For example, if I would like to purchase a digital TV set, I can simply go online and check some of the best TV reviews and demos, go through them, compare the features, and decide which one to purchase.
Demos and tutorials can answer most of the customers' questions about your brand. It makes them more confident in your product, increasing your conversion rate.
Whenever you create content for your target audience, you should focus more on addressing some of the FAQs on your product or services. Here are more tips to help you out:
Post your video on YouTube or other social media channels so that people can reference them when they have to
Nest product pages and videos to explain any product that customers will need to assemble
When customers order for shipment, you should include a how-to video in the emails.
4. Make Shareable Videos On Social Media
If you want to drive the right traffic to your e-commerce, you should create videos for all channels. You have to make an impression on all the channels. When you create a quality and highly entertaining video, it is more likely to see higher engagement on platforms like Twitter, Pinterest, Instagram, and all the other places where your e-commerce products are likely to appear.
You can also try creating a shoppable video for maximum sales. Apart from posting your videos on social media, you can also retool them to act as your adverts. You can turn a tutorial video into a sponsored Instagram or Facebook post or splice together pay-per-click ads from your product videos.
Final Thoughts
Having a video on your website has been shown to increase time on site by 88%. It means when you have a well-crafted HD video, you can engage with most of your customers and showcase your product. You can apply the tips we have shared here if you want to use videos for marketing your e-commerce and boosting your overall sales.