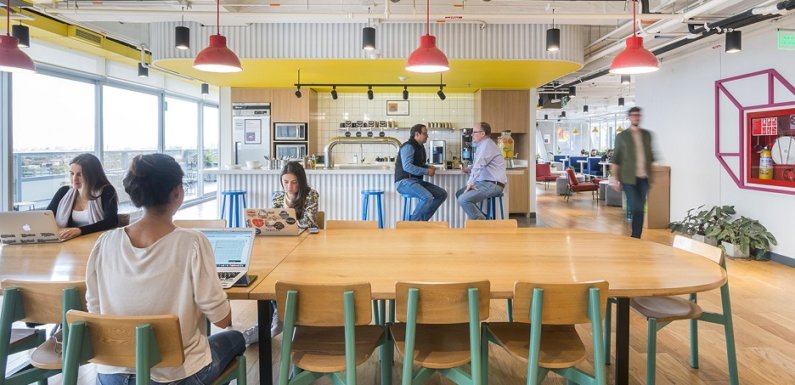 Visuals and images have the power to be retained for long in the human brains, and this gives an upper edge to businesses to visualize their success mainstreaming these two primary facets of online marketing.
Believe it or not, Visual Marketing is the Need of the Hour!
Visual Marketing is a sheer combination of automated technology and digital-only marketing which has shown proven outcomes by outpacing competitors and accelerating business growth and visibility.
Giving new dimensions to content marketing, the visual mode of advertising has spun the wheel of innovation, bringing the central focus to dynamic media like videos, custom illustrations, augmented reality, visual discovery features and much more beyond our expectation.
Visual marketing dominated the year 2019 and its iconic trends are here again to revolutionize 2020 with a head start. So let's dig deep to gain insights over how small and big enterprises can leverage their brand marketing to gain worldwide visibility.

Top Visual Marketing Trends to Brace Up your Online Business in 2020
# Augmented Reality
Shopping experience of people has been taken to the next level with Augmented shopping which is quite a revolution. The future is that people no more would be gazing at the catalogs to pursue a product, instead, they would be interactively swiping their way to scan an item (dimension, color, style, size, etc.) in augmented reality via merely an app.
A Gartner report of 2019 states, "2020 will witness a consumer count of 100 million, shopping via AR/VR both online and in-store."

AR Development is the newest best tech category raising heat across all industry verticles to make transformations touching lives of people. The aim is to display materials to users and customers very realistically briefing even smaller details, rendering the most significant attributes of a product in context. 
An Exemplary:
L'Oreal launched its AR-powered makeup app in 2019 and showed extraordinary business results doubling their customer engagement and tripling their conversions.
3D paradigms lies the foundation of AR/VR experience wherein retailers who invested in the same experienced surprising business benefits.
An Exemplary:
Wayfair has invested in 3D imagery product catalogs and prototypes, replacing their physical models and photographs and founded exceptionally reduced overheads with extensive user connections.
There are many in line, experimenting with the AR/VR technologies and not delaying to further explore its deep benefits.
Augmented Reality is an experimental path to Value which must be applied to business to enhance their visual marketing tactics.
# Videos
An undeniable fact,
"A Video is the Cornerstone of Intense Human Engagement!"
Videos aren't exposed to lose their high rank as one of the most influential mediums to connect with the audience. They remain to conquer their popularity in 2020 and beyond over the entire social media and its network, predicted to generate around 82% of the online web traffic by 2022.
Video content has been excessively used by companies to present their brand, give product information, offer services, and educate them in the best entertaining way possible. If you face challenges on how to promote my website or business, gear up with the boon of visual marketing which is a worthwhile investment.
#Live videos (Facebook Live, Instagram Live, YouTube Live)
Brands are getting tremendous traction via this video form. Marketers have initiated to use live videos for event coverage, creating behind the scene, FAQs, learning sessions, interviews and much more.
#Short videos (Tik-Tok videos, IGTV)
Tik-Tok, a short video making platform, brought firepower to the industry and acted as a boon for many businesses who tried their luck out of it. To reach closer to the masses with your valuable product at a fraction of time, businesses can invest their marketing efforts into this newly popped platform.
#Stories (Instagram stories, WhatsApp Status, Snapchat & Facebook stories)
A form of ephemeral content, visual stories lasting for 24 hours have taken ground by playing an important role for businesses, especially SMEs majorly targeting the millennials of this century.
"Stories" prove to be immensely beneficial for businesses to offer consumers a glimpse of their brand, their work, and their offerings.
# 360 Degree Business Marketing
The digital era brings you business strategies with some digital transformations and innovations. One such case is of 360-degree visuals!
360-degree advertising is an emerging medium that allows users and visitors to witness an immersive imagery experience with sheer interactions and closer engagement. This new phenomenon is based on providing clearer insights to users, influencing their product considerations and buys.
What does it hold for marketers?
Unlimited possibilities to attract potential customers
Consumer get in focus with loyalty
Act as a gateway for other marketing platforms too
Content efficiently aligns with 360-degree marketing
Facebook allows you to create 360-degree photos by taking a photo in panoramic mode on your smartphone or any e-device and uploading it via the Facebook app. When posted on Facebook, you will find the globe icon on the right of the screen to indicate that it is a 360-degree shot.
# User-Generated Content
Make real and friendly connections with your audience and let them help you do a bit of marketing for your brand.
Think beyond the common and make efforts to witness results with your extraordinary advertising efforts.
Running hashtag campaigns,
Perform social media polls/contests, and
Offer product giveaways (a good business deed)
Acquire the results, compile interactions altogether, and forge an appealing visual to connect with the globe for an expanded visibility. Make your social media campaigns robust enough to connect with people so that you become a part of their life.
First, post quality, make followers, and at last, let followers post it for you!
Your branding techniques and strategies should be solidly concreted to urge your customers/followers to perform the requisite marketing at their part. Gradually, your followers will enjoy your success along with you by being a part of something unique, something bigger.
Take some Inspiration from Bitter Pops!
They have been listed among the "8 Brands with the Best Social Media campaigns of 2019." An Instagram account owned by the brand on the name of 'Bitter Pups' made their followers do their brand promotion worldwide by simply building a strong connection with their online community.
They simply acted differently, going beyond their business!
This is how you can free visual content making strong efforts only at the beginning.
# Infographics
More than 40 % of the marketers say that original graphics like Infographics give better results as per other forms of content.
Infographics are simple graphical displays used to represent complicated and statistical information in a more clear and educational way. Customizable infographics with added colors, themes, animations, and shapes are the new selects to turn even the most boring content into an engaging one.
Several websites' eye-tracking software reports that infographics manage to retain site visitors for long in comparison to other visual types. One can relate if a well-informed infographic is placed against a video of a minute, people would prefer to gain insights from infographics rather than investing time in a 60s visual.
But this doesn't mean that videos are pulled back, instead, they tempt and hook a visitor in their own eccentric way.
Design-centric content simplified to bare messaging is an ideal way to make a brand mark, especially on Social Media.
So with all these known facts and valuables, are you ready to ride the Visual Wave of Branding?