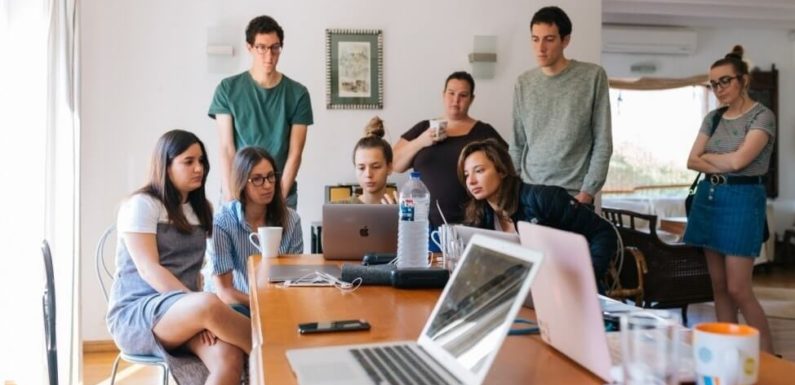 Business owners face so many challenges today, not the least of which is market competition. The pressure from stakeholders is on the rise, and to-be clients and consumers have so many options to choose from.  What's the best way to deal with all these issues? For starters, adopt the latest technologies and aim to improve your productivity, efficiency, and team collaboration. There are many ways to do this, from using the right set of tools to adopting the best practices. But one of the biggest advantages will be gained by utilizing a document management system.
Let's understand the purpose of a document management system first and then discuss why it has become a necessity for every business, small or big.
So What is a Document Management System?
In the simplest of terms, it is a system which stores and keeps a digital record of all business documents. But this is its most basic purpose. Advanced documentation tools are equipped with many other features, which make them quite useful.
There are many different kinds of document management systems, each catering to varying requirements and needs. Some of these are stand-alone, and some are integrated with other tools as well like messengers, blogs, calendars and wikis. Document management systems may be installed on-premises or deployed over the cloud.
What Is in It for You?
The benefits of electronic document management include the following:
1. Reducing Physical Storage
Is your desk cluttered with paper? Are your office cabinets filled to the brim with files? Always run out of space for these paper records? Office space is getting more expensive every day. Perhaps you could utilize this valuable office space for something more essential, rather than just storing records.
Switching to an electronic document management system reduces the need for on-premise record storage. Instead of stockpiling massive amounts of paper files, you can simply shred them or store them off-site in a records storage facility, after they have been scanned, indexed and integrated into your EDMS. This can be done in-house or by a document imaging services provider.
2. Reducing Your Costs
Businesses today incur so many expenses, and most do what they can to optimize finances. Eliminating paper from your workflow lowers your supply costs and distribution costs. Move to a document management system to reduce your paper usage.
3. Save The Environment!
Yes, when you stop using paper, you save trees, and hence, save our environment!
4. Enjoy Instant Access!
Everything is desired instantly these days! And with endless drawers filled with paperwork, it can be difficult for employees to access the information they need quickly. Plus, you have to physically be at the location where the paper files are. With a document management system, you can access any file that you want whenever you want and wherever you want!
5. Searching Quickly for Required Files
How long does it take you to find a file? Even if you remember exactly where they are, locating the correct piece of information will definitely take some time. A document management system, however, contains a built-in search feature which ensures that you find the required information easily without having to go through every single record. Its robust indexing capabilities let you know where a certain file is at any given instance, which makes operations more efficient.
6. Deploying the System in a Short Time Period
Some software applications are complex and deployment can take weeks. But that's not the case with an electronic document management system. These can be installed through simple wizards without taking too much time. Yes, you would need space depending on the amount of data you have; but that's not a big concern. Increasing storage for cloud based systems is easy, but your monthly costs may rise. For on-premise systems, you may have to purchase additional servers.
Depending on the vendor you choose, the support team might handle deployment, which would eliminate hassles at your end.
7. Improving Customer Service
Satisfied and happy customers are the fuel for any business. Since document management tools can be utilized as a knowledgebase software as well, you can improve customer service levels by accessing and sharing relevant information with them instantly.
8. Deploying Version Control
What is the latest version of a paper based document? Figuring this out can be a challenge for paper based documents. On the other hand, an electronic management system notifies when a file has been updated and if the version you're accessing is the latest one or not. Moreover, many of these tools also have a version control system, which assigns a version to each document and maintains a complete history of each.
9. Facilitates Collaboration
An electronic management system increases collaboration within the organization as well as with external stakeholders by providing web based workflows and environment. Generally, the software also lets you know if a certain document is being authored, reviewed or approved.
10. Ensuring Timelines Are Met
Timelines are always important regardless of the project type or nature. A document management system can be used for maintaining the necessary project plans and ensuring that everyone on the team is on the same page. This reduces issues, making it more likely for projects to meet their scheduled deadlines.
11. Creating Backups
While multiple documents can also be created for physical documents, the process is tedious. Electronic management system automatically creates backups regularly so your data stays safe.
Are you ready to transform the way your organization manages information and reap the benefits of the above list? If so, contact a reputable electronic document management software re-seller and document imaging services provider to get the process started.