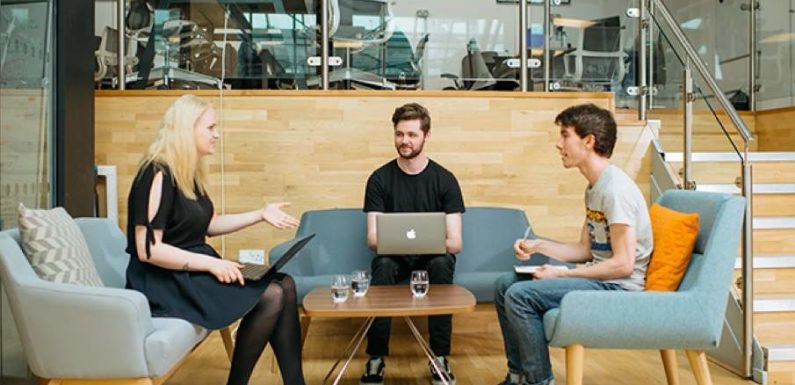 The world keeps advancing technologically. In the mobile industry, foldable smartphones and the 5G wireless network are the latest trends. These are expected to dictate the direction of the industry for the next couple of months.
The advent of 5G is one most people around the world is waiting. Many speculations have been made about the wireless network and these only increase the excitement. Phones such as the Huawei Mate X and Samsung Galaxy S10 5G are expected releases that will run on the superfast network.
The 5G wireless network is expected to be of great assistance to small businesses, and this will have a significant impact on the business world. The smartphone industry will certain experience a significant increase in revenue. Let's look at what the future 5G network can mean for your business.
5G will get things done quickly
Businesses that make use of the internet will be favoured by 5G. Online connections and sharing will be faster and improved. A faster Internet speed means things will be done quicker, making room for more work to be done. This will improve the efficiency and productivity of your staff.
5G will favour remote work
Thanks to 5G, remote work will be a trend that will sweep through the business world. Employees currently employed will be able to work from home and still stay connected to the central office. CEOs will have access to the best talent globally as the distance barrier will become unimportant, and staff meetings will be held with the aid of smooth video conferencing.
5G will encourage better business communication
Fast and reliable communication contributes greatly to the rise of a business. It means greater productivity, reliable networks, and better connection to your customers. Videos will play faster, websites will load faster, and complaints can be attended to quicker. As an online business with proper Search Engine Optimisation, people will find you easily and be attended to quickly. 5G network will mean less downtime for websites too.
5G will allow more devices to be connected
Unlike the 4G LTE network, devices can be connected without any form of congestion while using 5G. A hitch-free connection of devices for online businesses will improve the quality of service. The launch of 5G will cause more IoT devices to hit the market alongside newer smartphone models. Harnessing the extra advantages IoT has to offer will help small businesses improve.
5G will create room for real-time virtual interaction with customers
A virtual face to face interaction is one trend the 5G network will bring to life. Businesses will be able to attend to customers complaint via live video interaction, and this will take customer care to a higher level. The needs of the customers are better met when such a virtual connection is made possible. 5G will also enable the creation and distribution of powerful video content for business purposes.
5G will open up opportunities in rural communities
There are some technological innovations yet to hit the mainstream market because of network speed.  Innovations that revolve around virtual reality technology are good examples. With the advent of 5G, these virtual reality devices will penetrate deeper into the market. 5G holographic projection will mean less need for 3D glasses. Office meetings can be done using 3D representation too. It will also mean 4G networks will be cheaper and available for places that cannot afford 5G.
Makes Downloading huge files easier
Uploading huge files on your site will be made a lot easier with the 5G wireless network. That means multiple images and videos can be uploaded in no time. Backups while requiring large data pipes will be made a lot faster too. You will find it easy to upload a backup of your system files, and system data will be easier to transfer from one device/system to another.
5G may be expensive but will lower operational costs
While the wireless network will no doubt be costlier than 4G, it will certainly be cost-effective. The use of a 5G network will lower operational costs significantly. There will be a shift from hardware to software-based network environments for most businesses. Remote work means transportation will be cheaper. Faster network speed means more work will be done, leading to greater revenue.
5G means decreased stress
Working with a slow network is always frustrating and comes with a significant impact on productivity. Employees will find they are less stressed when they have one less issue (network speed) to worry about. The use of 5G will make work faster, easier, and more seamless. Faster networks will also improve the mood of your employees and help foster a healthy work environment.
5G means improved cybersecurity
Cybersecurity is important for every business that is connected to the Internet. This can be made more efficient with 5G. Besides the virtualisation of most monolithic networks, 5G will mean better means of identification. IoT devices connected through 5G will provide website owners with the ability to authenticate users and detect threats more easily.
In Conclusion
The 5G wireless network will have a substantial impact across multiple industries. It will not only make work easier but also influence the growth and development of your business. The benefits of using 5G are numerous, but these few provide insight into what to expect in the near future.