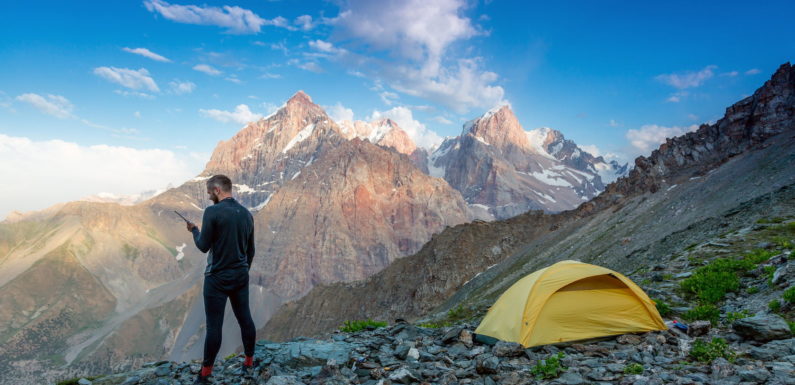 With the rise of Smartphones, sim-card based network devices, the sales of satellite phones have reduced, but there are plenty of reasons because of which people still are buying these phones. Over the last few years, the satellite phones have also improved considerably and yet they always bring with them the critical feature that makes them unique.
You can get on to the network with them eve a no man's lands, hence the prime choice for most people who are going for an adventure trip or to places where the common network cannot reach easily.
How to choose the right satellite phone?
Finding a suitable satellite phone is critical to get the best network coverage and results. Each such phone comes with its own set of features and benefits, and this also has an impact on the overall cost. The choice of phone that you are buying must depend on your requirements, and a lot of consideration must be spent on the brand that you are selecting.
Regarding features, you need to look for a phone that provides adequate talk time on a single charge, find more on this page. Also look for one that covers most of the global regions.
10 things to know before buying a satellite phone
Each of the satellite phone has its set of unique features and benefits. We have listed down below some of the things that you need to be aware of about these phones-
First: If you do not use a satellite phone regularly then instead of buying a phone, you can quickly get it on rent. Many service providers charge a specific amount for the duration for which you need a phone however it is better to buy it if you are going to use for more than few weeks in a calendar year.
Second: Check the region in which you may need the Satellite phone. Some phone brands work best in the United States whereas others will work better in the eastern areas.
Third: Satellite phones, unlike the standard telephones, require clear sky to work, and you will not be able to use them in a building or under a construction site however you can easily use external antennas when needed.
Fourth: Lot of terrorist organizations are using the satellite phones as it allows them to communicate for free with less chances of getting caught. Every year lots of satellite phones are stolen for this purpose. So theft is challenging and you probably need to keep your satellite phone safely, if travelling to troubles places.
Fifth: As many of the satellite phones do not come with higher power supply option, hence it is recommended to have an external portable charger that you can carry easily when you travel over long distances.
Sixth: Not all but many of the satellite phones are capable of sending SMS, and many of the companies provide these services for free of cost along with the phone.
Seventh: The rate of calls for different satellite phones vary, and it also depends on the location from where you are making the call. The standards could range to a significant amount.
Eighth: The free package associated with the phones is only limited and gets utilized quickly and hence make sure to check your balance before placing any call.
Ninth: Some of the satellite phones also come with email access, and you can view and reply through the quick response from anywhere at any time.
Tenth: Not all of the phones are water resistance, and some can get very easily damaged if prone to even minimal splashes. So you need to carry waterproof bags to take them with you.