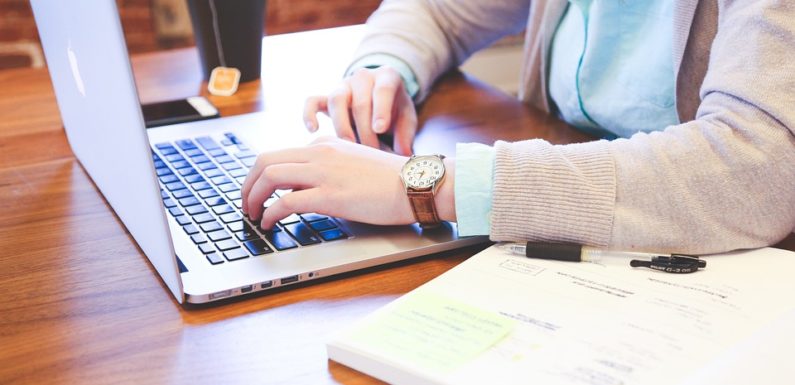 In order to survive in today's rat race, a well-designed and responsive website is the basic pre-requisite for any business. But with the growing competition, now a responsive web design is no more considered a novel advantage.
Over 50 per cent of the global web traffic now rely on the mobile devices to search for anything that they want. Google algorithms now heavily favour the sites that are mobile responsive. But achieving the traffic is just the first step in the case of a smart responsive design.
For converting this traffic into clients, your site should not just fit into the small screens properly, but it should also function well in those formats. A poor user experience can frustrate the visitors and hence they will land up in the mobile-friendly counterparts that belong to your competitors.
So it is important to make the website design user-friendly. Here are some basic principles of making your website mobile-responsive. Just read on.
1. Make a Responsive Site Not an Adaptive One –
Responsive web design may look more or less same as the adaptive ones but there happens to be a difference between them. The adaptive design can take some time to load. It does not load as fast the responsive web design.
2. The Flow –
As the screen size shrinks, content takes up more vertical space. Anything below that will be pushed down. This is known as the flow. That might be tricky to grasp if you are used to design with points and pixels. But you will get used to it eventually.
3. Simplify the Contact Info –
Usually, 6 out of 10 times you search for a business when you are either looking for either the phone number or the address. With the help of your smartphone, you can place a call with just a click. Therefore, it is important to keep your contact info displayed on your website. You should include a click-to-call button on your home page and feature an easy email submission on your page of contact. You should also verify your Google business page is updated with proper contact information and address.
4. Use Vector Images instead of Bitmaps –
Many of the responsive web designers don't know how to make the website completely responsive. You can auto resize any image with the help of CSS but in order to retain the quality of the image, you must use vector mage.
5. Feature Prominent CTAs –
Remember that mobile website visitors are more action-oriented than their counterparts who use the desktop. They will not just look around and kill time. They have a mission and you should make it easy for them to accomplish. That is why you should make the CTAs eye-catching and you should place it above the fold on your homepage so that mobile visitors can take actions effortlessly.
6. Compared with System Fonts Webdonts Are Better –
System fonts are limited to the PC users strictly. That is why you should not use them for responsive web design as they do not work on different devices until the operating system supports the font. Use the web fonts as they are universal and work seamlessly with every device.
7. Enlarge the Clickable Buttons –
You should not forget the fact the mobile users are browsing with their pointer fingers and their thumbs. Precision is not something that they will have. That is why ensure that the buttons are all big and can be easily read and clicked so that the users don't have to pinch, squint or zoom to navigate.
8. Make the Web Design Light –
In case of responsive web designs, loading time plays the most important role. This is because apart from those using the free internet, most people pay for surfing sites on the internet. That is why ensure that your website is devoid of extra elements, font, coding and images.
9. Keep the Forms Short –
Asking someone to fill out a big form is fairly a big thing to ask especially on the mobile platform. In order to increase the conversations, you must keep the forms short and sweet. You should only ask for information necessary for completing the task at hand. You should try your best to include only these fields that can fit your screen at once. The short forms not only take less of the visitor's time and effort, thereby enhancing the completion rates but they also respect the visitor's privacy. On an online form, people are always weary of giving too much information.
10. Opt for a Responsive Navigation –
Navigation of the website is an important part as it allows the visitors to visit the different parts of the website. Making them responsive can double the time for which the visitors stay on the website.
The above are some of the basic principles to keep in mind for designing a responsive web design. These are suggested by the experts of a reputed responsive web design company who have been in the industry for a long time and know exactly what works and what doesn't to attract more traffic to the website and also convert them in order to enhance your sales.